The Photoshop Elements Organizer comes with all recent versions of Photoshop Elements for Windows and version 9 onwards for the Mac.
You can use Photoshop Elements Organizer to organise your photos (indeed this is what it was designed for!) but today I'm going to demonstrate how I use it to keep all my digital scrapbooking supplies under control.
Watch today's video for a quick start guide to getting you supplies organised.


You can watch the video in full screen mode: Click to start playing the video – then you can click on the far right button (4 arrows outwards 
). See them in all their glory and actually be able to read the text and see what I am doing!
What happens to your files?
Photoshop Elements Organizer creates a database of your files, it does not move any files or store them within its database (it's different from iPhoto!).
Organizer creates a thumbnail of your image and stores it along with metadata (date, keyword and other file information) in the Organizer database buried deep in your hard drive.
The files you import stay where they are on you hard disk.
Set up Organizer
If you keep all of your digital scrapbooking supplies in one folder of your computer, you can set up the Organizer to search this folder for new items every time it is opened.
I find this is the  quickest was to keep my Organizer up to date with my purchases.
Import your Files
I suggest importing just a couple of folders at a time if you have an overwhelming amount to organise.
Go to File – Get Photos and Videos (Ctrl+G) and browse to folder you want to import
Then click Get Media.
If there are any errors, these are likely just duplicates or files Organizer can't handle, so just click OK
Navigate in the Organizer
Double click to open one image in a larger image size
Use the arrow keys to navigate through your images
Click on the keyword tag to restrict your view to the items in just one category.
Click show all to Show all of your images
How to Tag Quickly
Start simple!
Tag simply to start with, you can always add more tags, but if you start trying to tag with too many details you'll find yourself wading through an endless list of keywords with only a few items under each one.
Tag by how you look for supplies
If you mainly scrap with kits, just tag the kit previews with how you look for the kits (colour or theme)
Are you always looking for one designer's kits? Create a smart albums for that designer, by searching for filenames that contain their designer id (eg Tangie or Flergs)
Do you like to search by colour? Tag items by colour.
Real life example: I tag only my papers by colour, I will look for a paper, find one I like then click on Show in Windows Explorer to see the rest of the kit. Then I usually just scrap with that kit.
Use search by Details (Metadata)
Most designers use their own naming convention, so I use the advanced search functions to take advantage of that. Here's a few tips on searching to find items in your collection to tag as a group.
Previews?
Pixel width <600
File names ends with jpg
Tag by theme or colour scheme
Looking for Papers?
Pixel width 3600
File name ends with jpg
Tag by colour or pattern
Ctrl+Click (Cmd+Click on the Mac) to select multiple papers at once<
Embellishments?
File name contains flower (or button or ribbon etc)
File name ends with png
Tag by colour or type
Alphabets?
File name ends with png
File name includes alpha, lower or upper
Tag then stack your alphas to have less clutter! Go to Edit – Stack – Stack Selected Photos
Templates?
I've created a video tutorial showing you how I tag all my templates:

Find Templates by searching for:
File name ends with tiff
File name ends with psd
Tag by number of photo spots or style (graphic or clustered)
How to find things fast
Use filenames and keywords together using the Find – By Details (Metadata) option on the Find menu.
Add captions for items you think you may want later, eg types of patterns or word art. Then you can search by Find –  by Caption or Note
Click on the Keyword Tags to create an OR search. For eg if I click on flower and leaf, any of the items that are tagged with flower or leaf appear.
You can also build advanced searched in the By Details (Metadata) search box
You can also select one paper in say red and then search by Visual Searches – Visually Similar Photos or Videos – all your red papers and embellishments will appear and you can tag them in one fell swoop! AWESOME!
Keyword Lists
You can import these keyword lists by clicking on the green + button in the Keywords Panel and then From File
Download Starter Keyword Tags
This donwnload includes:
My Keyword Tags: Mshanhun-Keyword-Tags – not for the faint hearted!
Keep it Up!
Once you have tagged most of your collection keeping up is the key! That's why I encourage you to start simple!
Have a few minutes spare on the computer? Watching TV with your laptop alongside you? Find untagged items by pressing Ctrl+Shift+Q (Cmd+Shift+Q on a Mac)
Backup your Catalog
Photoshop Elements prompts you to backup your catalog – I suggest backing up to an External Hard Disk, if you have one.
I keep all my supplies on my main (internal) Hard Disk as I find it gives me faster access to the supplies and internal hard disks are much less likely to crash or die on you!
Go to File – Backup to CD, DVD or Hard Drive to start the backup process.
Live Webinar – Organizing your Supplies
In this webinar I'll demonstrate how quickly find and tag your digital scrapbooking supplies. I've also set aside plenty of time to answer your questions.
Digital Scrapbooking Primer: Organising your Supplies
Date: Sunday, February 26
Time: 8:30 PM – 9:30 PM (Eastern Time) (view and register in your timezone)
Cost – Free!


The webinar includes:
Live streaming of my screen and webcam and I walk you through the workshop
Text chat with me and other participants
Question and answer session: get your questions answered on the spot!
Coming up in the Digital Scrapbooking Primer
Next week: Questions and Answers  – I'll be answering your questions in an upcoming post, so please ask them in the comments below.
Questions?
I'd love to hear your questions in the comments of this post, what do you want to know about Photoshop Elements?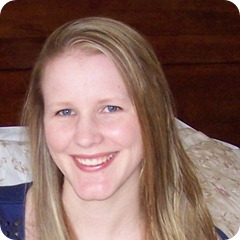 I'm Melissa Shanhun, digital scrapbooking educator and owner of Digital Scrapbooking HQ where I answer your digital scrapbooking questions with video tutorials, one-on-one classes and free online workshops.
I've been using my computer to create beautiful things for about 15 years now. I've spent 10 years working in graphic design using a variety of software systems including Photoshop and Photoshop Elements. I've also taught a University unit on presentation systems and graphic design for the past few years.
I've been focusing my skills on digital scrapbooking since October 2007, and I've been teaching in person classes in Perth, Western Australia since 2009. In 2011 I launched Digital Scrapbooking HQ, where I'm creating a unique system where you can get your Photoshop questions answered and you can use your computer to do what you want it to!
My work has been featured at The Daily Digi, Scrapbookgraphics, and the Daily Scrapper. I'm currently on the team for Wendyzine Scraps and was published in the 2012 Log your Memory Memory Logbook.
Want to take the plunge into digital for February's LOAD? All month long I've got a special discount on my 31 digital templates set for Layout A Day readers – a massive 50% off! Check out the details of my Simple Digital Album Template Pack here.